Are you ready to
let love rule again?
I'm a mindfulness coach, writer and self love expert. If you feel stuck in your head, only experience fleeting moments of happiness and have this inner void that refuses to go away, you came to the right place! I have been there too and I am passionate about getting you to a place of love again!
My work is not about fixing you. My work is dedicated to guiding you back to who you truly are and help you to start living a life from a place of love instead of a of fear. I help you to mindfully manage your inner critic so you don't get ruled by that annoying voice in your head that tells you that you aren't good enough in any way.
Read more about my story here.

Free mini mindfulness course
Do you want to get started straight away? The free mini mindfulness course gives you five powerful mindfulness and self love tools that will bring you more peace of mind. No obligations, just free awesomeness from me to you.
Ja, Ik wil de gratis mini mindfulness cursus
Several years ago my health was at an all-time low. I had chronic fatigue, a never-ending brain fog, my hormones were all over the show and my digestive system a mess. Even if I slept for 10 hours I felt like I had a huge party the day before and had a massive hangover, just […]
As a life coach and mindfulness coach, a lot of people ask me what books I would recommend them to read for their personal growth and development. I have read many books on psychology, mindfulness, spirituality and personal growth and from that, I selected my 5 most influential books at the moment. These books had […]
Work with me
This is for the ones that are ready to stop wishing and start taking action. Together we sit down and do the inner work that is necessary to completely transform your life. We remove all the layers of fear and inauthenticity and get you back to a place of love.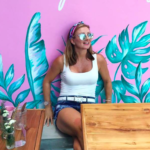 Jane, internet marketeer
I have been a self proclaimed self help junkie. I have seen countless counsellors, coaches and even rehabs. Nadja is the one that has been able to help me more than anyone else. In an ocean of coaches she is the real deal!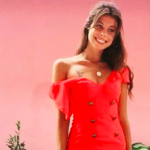 Loekie, singer and songwriter
My sessions with Nadja were incredibly powerful. She went straight to the core of my problems and started working on that. Nadja made me believe in myself again and I now even have the courage to follow my heart and pursue my dreams.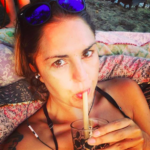 Lucy, human rights lawyer
I have struggled with various mental problems for over a decade and did everything I could to fix myself. When I started working with Nadja she finally gave me the guidance and practical tools that I needed to heal myself again.
Signature online course
This transformational 6 week online course will guide you back to a place of self-love, peeling back the layers of fear and inauthenticity so you can embody more of your true self. Jam packed with videos, meditations, powerful tools, live group coaching and so much more. With lifelong access to the materials and coaching. Currently only available in Dutch, will be launched in English next year.
Nadja has been featured in